Head of Growth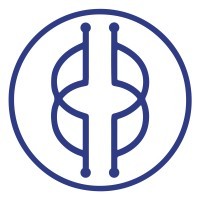 NeuralSpace
Job Functions:
Marketing & Communications, Sales & Business Development
Employment Types:
Full-time
Compensation:
50,000 – 80,000 USD per year
About NeuralSpace:
NeuralSpace is an early-stage artificial intelligence (AI) start-up, which specialises in building Natural Language Processing (NLP) tools for Indian and other low-resource languages. Our vision is to break down the language barrier in AI once and for all.
NeuralSpace is built on strong academic foundations which reflect in our products. We are a group of passionate AI researchers and engineers who are constantly trying to bring state-of-the-art NLP research into our products. We are building this cross-disciplinary team with people who have the potential of becoming leaders.
About the Role:
The Head of Growth is ultimately accountable for NeuralSpace's revenue growth, reporting to the CEO. She/he will mainly be responsible for developing and executing the sales & marketing strategies.
Roles & Responsibilities:
Build and execute a sales development strategy for the next 24 months.
Build and execute a pipeline to increase the number of qualified leads.
Manage all the marketing related activities & lead the marketing team.
Develop and execute the commercial strategic plan to meet the sales and marketing targets.
Ensure performance, strategy, and alignment of the Company's revenue-generating team.
Drive business growth across all customer segments and profiles, and share accountability with the marketing function for improving the individual customer experience and strategy.
Help maximize reach and efficiency by adding new, scalable partners in a strategic way.
Build and foster creative teams committed to continuing our culture of innovation.
Monitor the revenue pipeline and leads, adjusting as necessary to create sustainable growth.
Execute marketing campaigns that were developed by the team to foster our reputation of world-class products.
Onboard new customers.
Stay well-connected with customers to ensure their needs are being incorporated into the product development.
Collaborate closely with the CEO and CTO on messaging, pricing strategies, and business models to achieve revenue goals.
Identify and resolve issues across the marketing/sales and account management functions.
Lead contract negotiations.
Skills & Requirements:
3-5 years of experience in SaaS and/or AI products, preferably in start-ups.
Proven track record of growing revenue through sales, marketing, branding, and partnerships.
Proven experience developing and executing business strategy, preferably in start-ups.
Significant general management experience.
Ability to craft and execute a commercial strategy.
History of decision-making based on business metrics.
Inspirational leadership style and hands-on approach.
Analytical thinker who likes to take responsibility and ownership.
Collaborative and team-building person.
Capable of navigating complex organization structures among our enterprise customers and freely talk with stakeholders at all seniority levels.
A driven and high-achieving attitude that is spread among everyone in a team.
What we offer for your valuable work:
NeuralSpace offers a competitive salary with bonus payments for meeting sales targets.
Work closely with other AI and NLP experts.
An agile work environment where we encourage maximum productivity while having a good work-life balance.
A self-organized team culture designed for natural leaders.
We are an equal opportunity employer and value diversity at our company. We do not discriminate on the basis of race, religion, color, national origin, gender, sexual orientation, age, marital status, veteran status, or disability status.